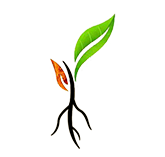 I AM Zimbabwe Trust is a not-for-profit, Non- Governmental Organization (N.G.O.) formed in August 2015 by Edward Tsango, a longtime Mbare resident and community advocate. The organization was initially called I AM Mbare, in honor of the historical, bustling, high density, suburb of Mbare. Edward recognized the need to empower the youth of the community due to a number of risk factors including hunger, drug and alcohol abuse, crime, child sex work and a lack of access to education. The identification of these factors led to the establishment of I AM MBARE, which aimed to develop targeted strategies to address these multi-faceted social challenges and bring about positive change in the lives of the youth while simultaneously uplifting the name of the community.
Due to the identification of similar needs presented by other local communities, I AM Mbare soon expanded its programs and activities to additional locations around Zimbabwe. This act of unity and sharing was the primary reason that the organization became known as I AM Zimbabwe Trust. I AM Zimbabwe Trust aims to empower children, youth and elderly people in individual communities across the country through sports, clean-up campaigns, skills training, free education for orphans and vulnerable children, awareness campaigns and COVID-19 Education and Outreach.
Vision
To nurture, educate and empower a community of safe and healthy, children, youth and older adults.
Mission
To impact and change the lives of vulnerable children, youth and elderly people in urban and rural communities through the delivery of high-quality educational programs, community engagement activities and social outreach programs.
Values
We are a non-tribal, non-political and non-religious organization
We hold the needs of children and youth as our top priority
We maintain a high standard of integrity and professionalism
Pillars of Purpose
Counseling for healing of traumatic experiences
Provision of free education for orphans and vulnerable children
Campaigns against all forms of child abuse
Conducting of health and wellness workshops
Environmental awareness and protection
Nurturing of talent through the Arts, Sports and Culture
Life skills trainings
COVID-19 Community Outreach
Accomplishments
Expansion of 'I AM' to over 13 urban, rural and international communities
Award of 75 Bicycles from World Bicycle Relief
COVID-19 Prevention Campaign
Successful GoFundMe COVID-19 Food Relief Campaign where $10500 dollars was raised for the distribution of more than 1000 food parcels to vulnerable families
Care of teen mothers and their babies
Establishment of Ladies Hub and Boys to Men
Annual Community Clean-up Campaigns
Awareness campaigns against child abuse, alcohol and substance abuse
Annual Sports Day events
Storytelling about the history of the community by older community members
Youth workshops on topics such as peace and justice, leadership and sexual reproductive health
Community outreach through home and care center visits
Basic computer skills training for youth and adults
Free education provided to Orphans and Vulnerable Children (OVC's)
Launch of I AM K.U.T.A.M.B.A. ECD program in Mbare and Epworth
Income generating projects such as soap making, vegetable gardens and rabbit rearing
Provision of counseling services
Strong partnerships with local organizations and businesses
Our Communities
I AM Bindura
I AM Chipinge
I AM Chitungwiza
I AM Domboshava
I AM Epworth
I AM Kambuzuma
I AM Kuwadzana
I AM Msasa
I AM Mbare
I AM Mupandira
I AM Munyawiri
I AM Murewa
I AM Mutoko